Who We Are
In its 30th year, OR Manager Conference (formerly Managing Today's OR Suite), brings together more than 1, 400 managers and directors involved in leading the surgical suite for 3 days of continuing education and networking opportunities. The conference builds on the content developed in each issue of OR Manager, providing you with a live learning experience. Earn CEs, AEUs, and explore new technologies with solution providers.
The 2017 program includes additional tracks for new managers and our masters series (for the more experienced OR manager), as well as tracks for OR business managers, ambulatory surgery centers, general interest in addition to inspirational keynotes. The latest research and development is explored in the OR Manager Conference Poster Gallery, and leaders across the OR and ASC are honored during the OR Manager Achievement Awards Presentation. Join 150+ exhibitors and solution providers in our exhibit hall where you can interact with some of the top minds and technologies in perioperative services.
Register today to secure your Value Package!
View the 2017 Conference Program

The OR Manager publication provides critical information, analysis, and best practices for management of the surgical suite, including patient safety, OR efficiency, sterilization and infection control, standards and regulations, and much more. Subscribers receive daily email bulletins with the latest news and information affecting the OR, as well as access to archives and back issues on ormanager.com. OR Manager also publishes books and special reports directly related to management of the OR.OR Manager webinars bring up-to-date information to OR managers on topics involving the management of the OR suite in hospitals and ambulatory surgery centers. The OR Business Management Conference focuses specifically on helping OR business managers develop the skills and tools they need to increase efficiencies and meet revenue goals.


ACCESS INTELLIGENCE is a leading worldwide information and marketing company that provides unparalleled business intelligence and integrated marketing solutions in nearly a dozen global market sectors. With a customer-centric culture dedicated to editorial excellence and marketing integrity, Access Intelligence serves business professionals worldwide with a portfolio of products, including magazines, newsletters, conferences, data products, and e-media solutions. We deliver insight and intelligence when, how, and where our customers want it in major market areas.
---
Planning Committee
Meet the 2017 OR Manager Conference Planning Committee!
These perioperative leaders built the 2017 program through their experiences and insight to provide a conference experience filled with the education and opportunities to help you better develop yourself as an individual and a leader. Coming from a wide variety of backgrounds, the committee members reviewed all presentation submissions and deliberated about the content that will help you today and in the future.
As an attendee, you'll have direct access to our Planning Committee at the conference during sessions, receptions, and at breakfasts and lunches.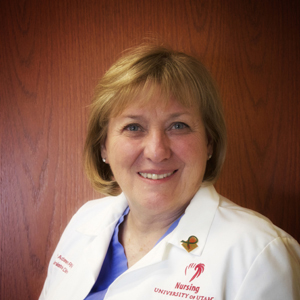 Kathryn Adamson, MBA, RN
Administrative Director of Perioperative and Trauma Services, University of Utah Healthcare
Beth Bozzelli, MBA, RN, CNOR
Director Surgical Services, Operations and Service Lines Group, HCA Healthcare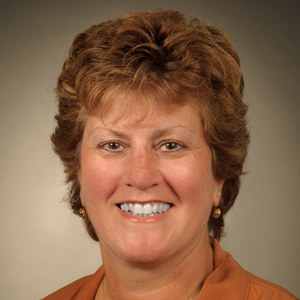 Ellen Carpenter, BSN, RN
Nurse Manager Operating Room, Center for Advanced Medicine Ambulatory Surgery Center Long Island Medical Center/Northwell Health System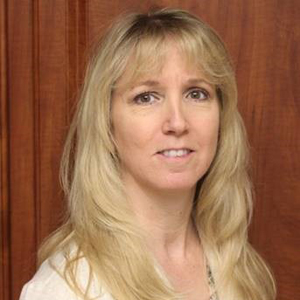 Jennifer Schwartz, MSN, BSN, RN, CNOR
Regional Perioperative Director, Kaiser Permanente Southern California Region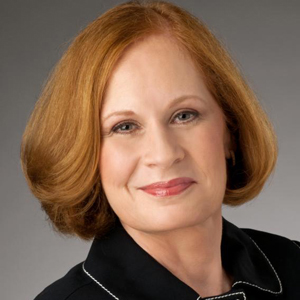 Beverly Kirchner, BSN, RN, CNOR, CASC
Chief Experience Officer (CXO), SurgeryDirect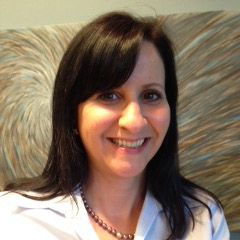 Jodi Koch, MBA, BSN, RN
Director of Perioperative Services, Lehigh Valley Health Network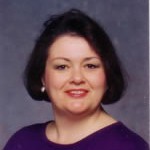 Jane Kuhn, MSN, RN, CNOR, NEA-BC
Education Coordinator, OR Manager Conference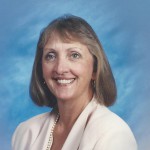 Judy Mathias, MA, RN
Clinical Editor, OR Manager
Carol Pehotsky, DNP, RN, CPAN, ACNS-BC, NEA-BC
Associate Chief Nursing Officer, Surgical Services and Senior Director, Surgical Nursing, Main Campus, Cleveland Clinic

Janet Quigley, MSN, RN
Nursing Director: Post Anesthesia Care, Massachusetts General Hospital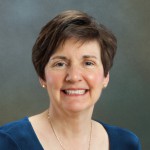 Cynthia Saver, MS, RN
President, CLS Development and Writer, OR Manager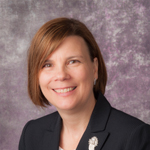 Dawn Vocke, MSN, MBA, RN, CNOR
Director of Surgical Services, UPMC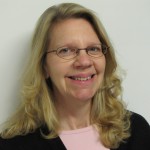 Elizabeth Wood
Editor, OR Manager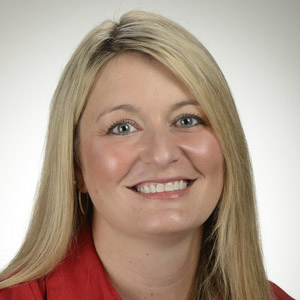 Miranda Woods, MS, BSN, RN, NE-BC
Director, Patient Care Services, Norton Institute for Nursing
---
Continuing Education
OR Manager Conference provides you with plenty of opportunities to earn contact hours throughout the three days you will spend in Orlando!
You have the opportunity to earn 19.0 contact hours during the Conference program through breakout sessions, keynote speakers, and general sessions. Access Intelligence is approved as a provider of continuing education by the California Board of Registered Nursing, provider #15831. At the conclusion of OR Manager Conference, you will receive a personalized CE certificate listing the workshop, breakout sessions and CE programs you attended and the contact hours you earned.
In addition, this program is approved for 14.75 hours of AEU credits by BASC Provider #1301. All attendees registered for the AEU sessions will receive the content area breakdown and completion certificate post-conference.
The sessions and workshops at the OR Manager Conference cover the full spectrum of topics that perioperative managers and directors face each and every day. The OR Manager Conference is dedicated to providing perioperative leadership with best practices, upcoming trends, and challenges with solutions to take to their facility to improve the effectiveness of patient care.
In addition to topic areas the OR Manager Conference has dedicated tracks that allow attendees to focus their experience at the Conference!
Topics such as:
Best Practices for Utilizing Technology and Data
Bullying and Taboo Issues
Business Acumen
Contracting
Cost Savings
Developing and Managing Your Workforce
Hybrid Operating Rooms
Infection Control and Sterilization
Inter-Department Collaboration
Improving Patient Care
The Joint Commission
Mentorship
Operational Aptitude
PACU Management
Performance Improvements
Upcoming Trends
Tracks covered:
Ambulatory Surgery Centers
OR Business Management
New Manager
Masters Series
Post Anesthesia Care Unit
General Interest
And so much more!
CE Credits from Workshops
Monday's workshops are packed with information, best practices and strategies you can take back to your OR. Pick 1 to attend before the opening keynote and you can earn 4 additional contact hours.
CE Credits at the Conference
By attending the OR Manager Conference with a Value Package or PACU+ registration, you have the opportunity to obtain 19.0 contact hours. During the Exhibit hours, you will have the opportunity to earn additional contact hours by participating in the Hybrid OR Town Hall Session, CE programs presented by exhibitors (up to 4.5 CEs), and poster sessions (up to 10.0 CEs). Attendees registered for the Conference Only package are able to earn 12.5 contact hours.
CE Credits at the Poster Gallery
The OR Manager Conference Poster Gallery will be open during all Exhibition hours (located inside the Exhibit Hall).  You will have the opportunity to meet with Poster authors and discuss their research during our poster presentations. To receive additional contact hours after the poster sessions, an online quiz will be available in our e-Gallery, which will be available upon the Conference's start.
To access the 2016 ePoster Gallery and CE quizzes click here.
CE Credits Presented by Exhibitors
During the Exhibit hours, you will have the opportunity to participate in CE programs presented by exhibitors and earn contact hours.  Each program is worth 0.5 contact hours and you must attend at least 2 sessions to earn 1 contact hour.

AEU Credits
OR Manager Conference understands that the managers and directors of Ambulatory Surgery Centers require a customized education to help successfully manage the unique situations that occur within the ASC.  To meet your unique needs, we have a dedicated ASC track in which each session has been hand-picked by our planning committee on what specific topics would be important to their peers.
The 2017 program is approved for 14.75 hours of AEU credits by BASC Provider #1301. All attendees registered for the AEU sessions will receive the content area breakdown and completion certificate post-conference.

CSSM Eligibility
Sessions at OR Manager Conference are approved for CCI's CSSM® eligibility and recertification requirements.
Click here for the list of Eligible Session Domains.
The Certified Surgical Services Manager (CSSM) certification is for perioperative leaders interested in improving and validating their managerial knowledge and skills to advance the performance of their surgical services departments.
CSSM certification validates the achievement of the baccalaureate-prepared manager who demonstrates current proficiency as an administrator in the perioperative setting.
CCI delivers the CSSM exam to recognize the important role managers have in directing staff, programs and budgets in delivering safe patient care. The purpose of the CSSM credential is to provide recognition for the important and distinct role of surgical services managers.
By attending sessions at the OR Manager Conference, you will receive credit towards your continuing education coursework requirements necessary for the exam application, as well as recertification activities. Learn more about the CSSM credential and requirements on www.cc-institute.org/cssm.
---
Packages and Pricing
How to Register:
Online: Fast and easy!
Mail: Complete the 2017 Registration Form and send to:
OR Manager Conference
Attn: Registration
P.O. Box 9187, Gaithersburg, MD 20898-9187
Fax: Complete the PDF Registration Form and fax to 301-340-7136
Phone: Call +1-800-550-2880 or +1-301-354-2100 (between 9 a.m. – 5:30 p.m. EST)
Click here to download a W-9 Form for Access Intelligence LLC/OR Manager Conference.
Group Discount:
When more than one person from a facility registers, each additional registrant will receive a 10% discount on the registration rate. All members of the group must register at the same time.
Registration Packages:
OR Manager Conference: Value Package
Attend all three days of the OR Manager Conference.
| Rates | Price | Deadline |
| --- | --- | --- |
| | | |
| Advance Rate Discount | $1, 049 | 9/8/2017 |
| Regular Rates | $1, 149 | 10/4/2017 |
OR Manager Conference: Conference Only
Join us Monday evening for the opening Keynote and Kickoff Party and attend sessions Tuesday and Wednesday.
Monday Workshops not included.
| Rates | Price | Deadline |
| --- | --- | --- |
| | | |
| Advance Rate Discount | $899 | 9/8/2017 |
| Regular Rates | $999 | 10/4/2017 |
PACU Manager Summit Conference Pass
Attend all three days of the PACU Manager Summit with Keynote Speakers, Networking Events and Exhibit Hall events included.
OR Manager Conference workshops and breakout sessions not included.
| Rates | Price | Deadline |
| --- | --- | --- |
| | | |
| Advance Rate Discount | $649 | 9/8/2017 |
| Regular Rates | $749 | 10/4/2017 |
PACU+
Attend all three days of both the OR Manager Conference and PACU Manager Summit. Choose which sessions you attend and move throughout at your leisure.
| Rates | Price | Deadline |
| --- | --- | --- |
| | | |
| Advance Rate Discount | $1, 199 | 9/8/2017 |
| Regular Rates | $1, 299 | 10/4/2017 |
Join the Celebration
The OR Manager Conference Kickoff Party and OR Manager's Night Out are your opportunities to let loose with your colleagues from across the nation. Enjoy the festivities and make your trip to Orlando a true vacation. Tickets can be purchased through registration.
| Rates | Price |
| --- | --- |
| OR Manager Kickoff Party Guest Ticket | $40 |
| OR Manager's Night Out: Discovery Cove Beach Luau | $50 ($60 onsite) |
Registration Terms and Conditions:
Cancellations: All cancellations must be made in writing and will be subject to a $250 service fee (per attendee). Registrants who cancel before August 30, 2017 will receive a refund of their payment minus the service fee. Registrants who do not cancel prior to August 30, 2017 will be liable for the full registration fee.  If for any reason, Access Intelligence decides to cancel or postpone this conference, Access Intelligence is not responsible for covering airfare and other travel costs incurred by clients. Registrants who fail to attend and do not cancel prior to the event are not entitled to a credit or refund of any kind. There are no exceptions.
Substitutions: Substitutions may be made at any time for confirmed registrants. Notice of substitution must be made in writing and sent to: OR Manager Conference, 9211 Corporate Blvd, 4th Floor, Rockville, MD 20850 or info@ormanagerconference.com.
Age Policy: No one under the age of 18 is permitted to register, attend, or be in the exhibit hall and/or pre-conference and conference sessions including Keynotes and receptions, at any time under any circumstance during the OR Manager Conference.  There are no exceptions.
Questions: If you need assistance, please contact OR Manager Conference customer service at 800-550-2880 or info@ormanagerconference.com.
---
Justify Attendance
The education you will receive at OR Manager Conference is extremely valuable, though you may need to validate to management your reasons for wanting to attend.
OR Manager Conference has compiled a justification toolkit that will help with those needs. We have included several helpful items, including a customized sample letter to management.
What to emphasize with management
Detail the valuable education you will receive
Stress the workshops and breakout sessions you will attend
Know which the companies you will visit in the Exhibit Hall
Educate them on the continuing education credits you can earn
A few ideas to include when compiling your request:
Conference Materials: Offer to share the information with co-workers. Bring home your conference materials to let co-workers share in the conference experience.
Current Speaker Lineup: At OR Manager Conference, you will have direct access to dozens of experts. Information sharing, question-and-answer sessions and networking are a vital part of the conference experience.
Networking Opportunities: Interact with other OR managers and directors who share the same goals. These networking contacts can be invaluable once you return to work. The contacts you make at the conference can provide input far into the future on a variety of work-related topics. Learn more about all of our networking events in 2017,  here.
CE Programs Presented by Exhibitors: You can participate in 30 minute presentations by exhibiting companies and have the opportunity to earn contact hours.  Each presentation is worth 0.5 contact hours; you must attend at least two presentations to earn contact hours.
Exhibitor Guide: Between conference sessions, the education continues throughout the exhibit hall floor.  Exhibitors are there to learn about your day-to-day challenges and discuss solutions.  Here is your chance to ask the hard questions, get real answers that will assist you with cost-effective efficiencies in your OR.
Cost-Saving Features: We understand that spending 3 or more days away from the OR can be expensive, so we've worked to bring you savings wherever possible.
Group Discounts: When more than one person from the same facility registers for the conference and exhibition, each additional registrant will receive 10% off their package.
Hotel Discount: OR Manager Conference has secured a discounted hotel rate at the Gaylord Palms for its attendees.  Learn more here.
Airline Discounts: OR Manager Conference has secured several discounts on participating airlines.  Visit our Hotel and Travel page to learn more.
Sample Trip Report: Create a trip report after the conference. This report should discuss the sessions you have attended and how you will apply those concepts to your operating room. Once your supervisor sees how much you have learned during the week and how it can be applied in your facility, they will be more likely to send you to a conference again. Click here for a sample trip report that may be used when presenting your request.
---
New Manager Scholarship Program
Applications for the New Manager Scholarship are currently closed.
The New Manager Scholarship provides qualified recipients with a complimentary Value Package registration for the 2017 conference. The deadline to submit an application is Wednesday, May 17th.
To qualify you must have been an OR manager for less than five years.
Applications will be reviewed by the OR Manager Conference Educational Committee, and will be awarded to qualified participants on a first-come, first-served basis.  Once all scholarship slots are filled, new applications will not be accepted.
Sponsored by: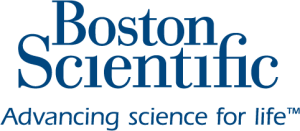 Requirements of Recipients:
Attendance to all OR Manager Conference programs Monday, October 2nd thru Wednesday, October 4th.
Participation in a 15-minute meeting with your scholarship sponsor during Exhibition hours, to be coordinated with OR Manager Conference.
If you have a question about the application process or New Manager Scholarship Program in general, please email tshaw@accessintel.com. Thank you for your interest!

---
Volunteer at ORMC
The OR Manager Conference needs your help! In exchange for your assistance at the Conference you could attend complimentary workshops and sessions.
Please complete the Volunteer Application and submit it to Taylor Shaw, Conference Program Manager, at TShaw@accessintel.com to apply for the Volunteer Program.
Already registered? Not a problem. If you have already paid for a conference pass the OR Manager Conference will reimburse your pass upon acceptance into the volunteer program.
---
Career Coach
New for 2017! By registering for the New Manager Bootcamp, you receive the chance to meet with an esteemed career coach for free. As a nurse and lifelong leader, this is the chance for you to gain an educational background for the growth of your career. Have your questions answered by someone who has already been in your shoes!
Career coaching sessions will be filled on a first come, first served basis. Please send the following when contacting Taylor Shaw so your meeting can be tailored to your needs as a forerunner in the perioperative suite:
Your resume or CV
A brief summary of what you are hoping to gain from your time with the career coach (i.e. outline future goals, advice for career growth, etc.)
Your preferred meeting time
Click here for more information and to review available time slots.
---
Contact Us
Registration, General Questions and Customer Service
Phone: 800-550-2880 or +1-301-354-2100
Email: info@ORManagerConference.com
---